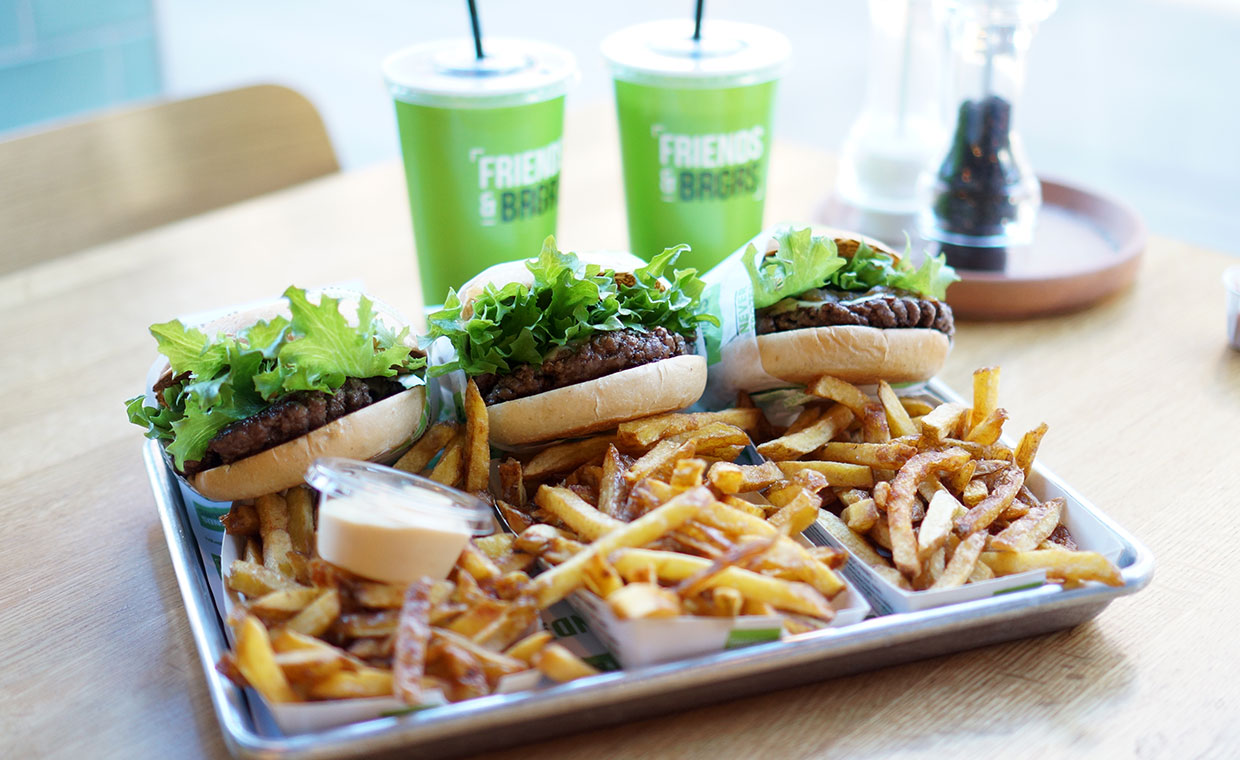 Friends & Brgrs är en växande kedja från Finland som satsar på att göra finare snabbmatsburgare med färska ingredienser i enkla och snygga lokaler. Vi tröttnade på att vänta på att de ska öppna i Stockholm och åkte därför till Helsingfors för att hälsa på dem istället.
Menyn är relativt enkel med bara lite mer än en handfull alternativ. Du får en meny med läsk och frites för runt hundringen, och om du är extra hungrig och vill ha en större burgare kostar det ungefär trettio kronor per köttpuck.
Vi valde att testa deras så kallade Classic Brgr på vilken de lagt ketchup, senap, tomat, sallad, lök och cheddarost. Det var en till synes rätt vanlig cheeseburgare, men där det märktes direkt att brödet var färskt och att de vet hur man behandlar köttet. Själva köttet hade bra textur och föll sönder på rätt sätt, men tyvärr måste vi påpeka att det kunde ha smakat lite mer än det gjorde. Men deras fokus på kvalitet är tydligt, och till och med salladen var krispig och god samt gav hela burgaren en fräsch känsla.
Konceptet och burgarna är bra och vi ser fram emot att kunna besöka dem snart utan att behöva resa utomlands.
In English
We travelled to Helsinki to pay the growing Finnish chain Friends & Brgrs a visit. They focus on making better fast food burgers, and they seem to be succeeding. Their burgers are simple but great, and it's obvious that the bread and the other ingredients are fresh. The meat is handled and cooked correctly with great texture, but taste-wise the patty was a bit bland. But as a whole they serve fresh burgers and we can definitely recommend them. We also look forward to their upcoming expansion to Stockholm.